DUI Attorney in Tulsa, Oklahoma
Don't Let a Bad Decision Ruin Your Life
Seek Legal Counsel From A DUI Lawyer in Tulsa, OK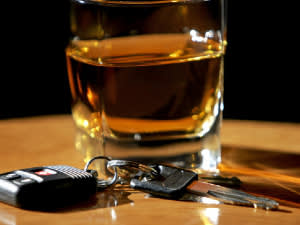 If you've been charged with a DUI in Tulsa, Oklahoma, you have 15 days to save your driver's license from suspension or revocation. Act fast by contacting a reputable defense attorney at Tulsa Law Group, PC. A DUI can stay on your record for years and make it hard for you to get a job or find housing. Reach out to Tulsa Law Group, PC to learn how you can fight your DUI charge.
Learn the Consequences for First, Second and Third Offenses
In Oklahoma, if you are charged with a DUI, the consequences vary depending on how many previous charges you have on your record. Here's a brief overview:
First DUI offense: You can face up to $1,000 in fines, a six-month license suspension, and one year in jail.

Second DUI offense: You could face up to $2,500 in fines, a one-year license suspension, and five years in jail.

Third DUI offense or more: You could face up to $5,000 in fines, a three-year license suspension, a required ignition interlock device for three years after your suspension ends and 10 years in jail.
One of our DUI lawyers in Tulsa, OK will work hard to help you avoid severe consequences and get your life back on track after a DUI charge. Call right now to schedule a consultation with Tulsa Law Group, PC.